Latest Situation Updates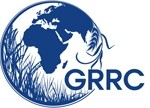 Following the recent release of the 2013 stripe rust report, the Global Rust Reference Center in Denmark has now just published the latest report detailing the results of race analysis for  Puccinia striifromis samples submitted during the period January – December 2014. A total of 250 yellow rust infected leaf samples from 12 countries entered the recovery process using susceptible seedlings of Cartago and Morocco. A total of 83 isolates were recovered and multiplied whereas 5 isolates from Pakistan were avirulent on both Cartago and Morocco. A subset of 52 isolates from 2014 and 10 additional isolates collected in 2013 were pathotyped using an extended set of wheat differential lines carrying resistance genes to P. striiformis.
Key highlights from the report are:
Races of the aggressive strain (likely PstS2) were common across many sampling areas in East Africa and Asia
Aggressive strain PstS2 was detected frequently in Ethiopia, Kenya, Tanzania and Rwanda, often with additional virulence to Yr1 or Yr10
Another group of Yr27-virulent races were observed in East Africa, e.g., Rwanda and Ethiopia
The races in Central Asia often combined multiple virulences and many isolates produced huge amounts of telia, which may suggest a recent evolutionary origin from a sexual population
'Warrior' race was detected in Morocco and Algeria (exhibits same characteristics as above)
Very similar races to 'Warrior' have been observed in Bhutan (2012) and in 2014 also in Nepal. However, these Warrior-like races from South Asia differed from the Warrior race in Europe by DNA markers and in response to additional, non-standard differentials.
A copy of the report – Hovmøller & Rodriguez-Algaba 2015: Global Rust Reference Center: Research funded by: Aarhus University,Denmark; CIMMYT; ICARDA – can be found on Wheatrust.org
Indian media sources are reporting the first appearance of stripe rust in Punjab. According to a report in the Hindustan Times (read report here), stripe rust was detected on Jan 9th in Kharod village, Nawanshahr district.  Stripe rust is also reported to be present in Ropar district. These reports are in-line with reports from previous years, both in terms of location and timing of the first reports of stripe rust in India. As in previous years, Indian authorities are responding to these initial outbreaks in a rapid, effective and well organized way.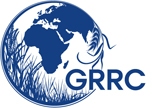 The Global Rust Reference Center in Denmark has just published the latest report detailing the results of race analysis for Puccinia striiformis samples submitted during the period January – December 2013. A total of 79 isolates were recovered from 11 countries. The report details race analysis results from a total of 101 isolates from 12 countries obtained during 2012 and 2013.
Key highlights from the report are:
• As in previous years, no detection of virulence to Yr5 and Yr15
• Virulence for Yr10 was observed in East Africa. But it was also noted that virulence for Yr10 was common among European samples from Triticale and virulence for Yr17 was common for European wheat samples.
• Isolates recovered from Afghanistan appeared relatively diverse and additional fine-scale diversity based on modified infection types were quite often observed.
• Isolates considered to belong to the aggressive strain previously reported in many parts of the world were still common. The aggressive strain was also detected frequently in Kenya and in epidemic areas in Ethiopia with additional virulence for Yr1, Yr10, and Yr27. Thus, the combination of virulence for Yr27 and aggressiveness has proven to increase the epidemic
risks in many areas
• Molecular PCR based-markers to detect the aggressive strains are currently being developed by GRRC which will greatly facilitate rapid detection of such isolates (Walter et al. 2014, in preparation).
• Yr27-virulent races were detected in many areas, e.g., Central and South Asia, East Africa and the Middle East.
A copy of the report – Hovmøller 2013: Global Rust Reference Center: Research funded by: Aarhus University,Denmark; CIMMYT; ICARDA – can be found on Wheatrust.org